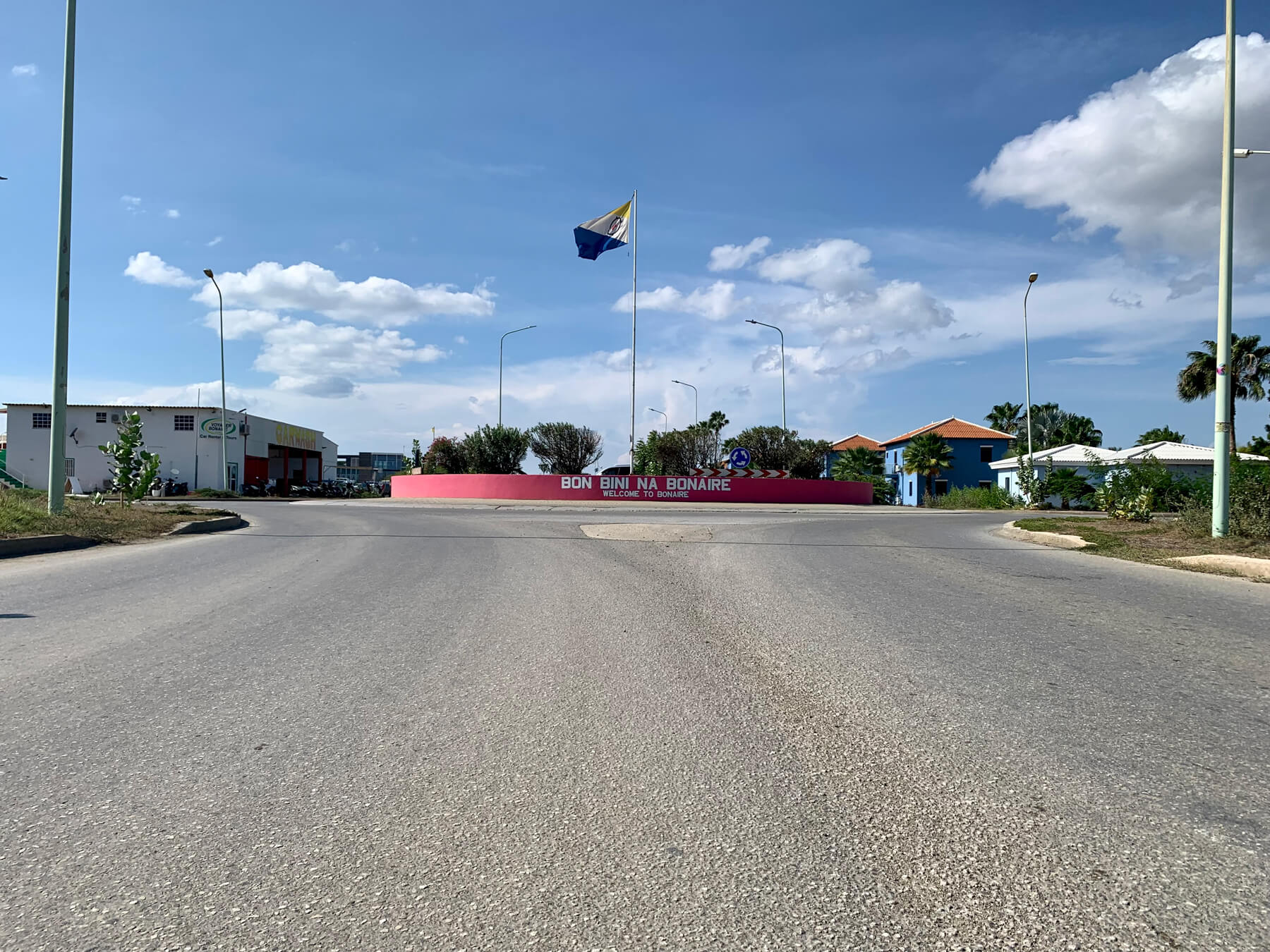 The main traffic rules of Bonaire
Driving on Bonaire is very special, but different from what you are used to. For example, there are no traffic lights here and a lot of value is placed on social driving. Which traffic rules are important and what the Bonairean understands by "social driving" we tell you in this article..
Courtesy in Bonaire's traffic more important than traffic rules
Bonaireans are very social on the road. This can cause confusion if you are unfamiliar with this. Don't be surprised if a car on the left side of the road stops to let someone in from the right, your side. The car stops and flashes its lights. This is the moment when you also stop and give the car from the right space to cross the road. You are then thanked politely with a short honk and you can continue on your way. Try it yourself; you will see that there is a grateful response.
We hear you think: "A car from the right always has right of way"? According to Bonaire's traffic rules, not the driver from the right, but the driver on the through road has right of way. However, in practice you often see that drivers from the right have priority. Although this often happens you should never assume that you will get it.
And then the horn: As in the Netherlands, it is forbidden to honk without a valid reason. You should only use your horn in emergency situations to avert danger. On Bonaire this rule also applies, but in practice the horn is also used for many other things; to thank or say hello to someone for example.
Don't be alarmed if you are honked at frequently. Congratulations, you are starting to drive like a real Bonairean!
PAY ATTENTION! Traffic situations can be difficult to assess on Bonaire. This is partly due to the many illegible worn road signs and erased shark teeth. Be alert when approaching busy intersections. The road surface on Bonaire is full of holes. Every day, new holes appear and existing holes get bigger. Pay attention, even if you drive the same route more than once. Try to avoid the holes as much as possible to prevent a flat tire.
General traffic rules of Bonaire
The traffic rules on Bonaire are very similar to those we know from most European countries. However, there are a number of other rules and you just have to know them.
• Traffic from the right has NO priority. Traffic on the main road has the right of way.
• Driving should be on the right side of the road. Overtaking should be done on the left.
• The maximum speed in a built-up area is 40 kilometers per hour. Outside built-up areas, the maximum permitted speed is 60 kilometers per hour.
• It is not permitted to have mobile devices in your hands while driving.
• Drinking alcohol is not allowed. There is a maximum blood alcohol level of 0.5 promille. Driving under the influence of drugs is not allowed.
• When approaching a T-junction, drivers on the ceasing road must give way to vehicles driving on the through road
• When an unpaved road intersects with a paved road, the driver on the paved road always has the right of way.
• Traffic traveling on a roundabout has the right of way.
• It is forbidden to park on the left side of the road (against the direction of traffic)
• Parking on a yellow solid line is prohibited.
• Stopping at a yellow solid line is prohibited.
Animals don't follow traffic rules
Flying flamingos will not bother you on Bonaire. However, there are a number of other animals on the island that cause dangerous situations and accidents..
The absolute number 1 are the donkeys. Along the road there are many warnings for crossing donkeys. Take this warning seriously. Donkeys have a tendency to cross the road at the last moment, without looking, as if you were not there. Be wary because they really don't yield.
In addition to donkeys, you can find various types of goats all over the island. Goats are often out and about in larger groups. Assume that when a goat crosses, more will follow. Moderate your speed and wait quietly for them to pass. And no, goats don't yield either.
The final four legged animal we warn you about is the green iguana. Although iguanas don't often cause an immediate accident, they can be a real danger on the road. A suddenly crossing iguana can cause a startled reaction that makes you swerve. Look around carefully before you swerve to avoid a collision with another vehicle.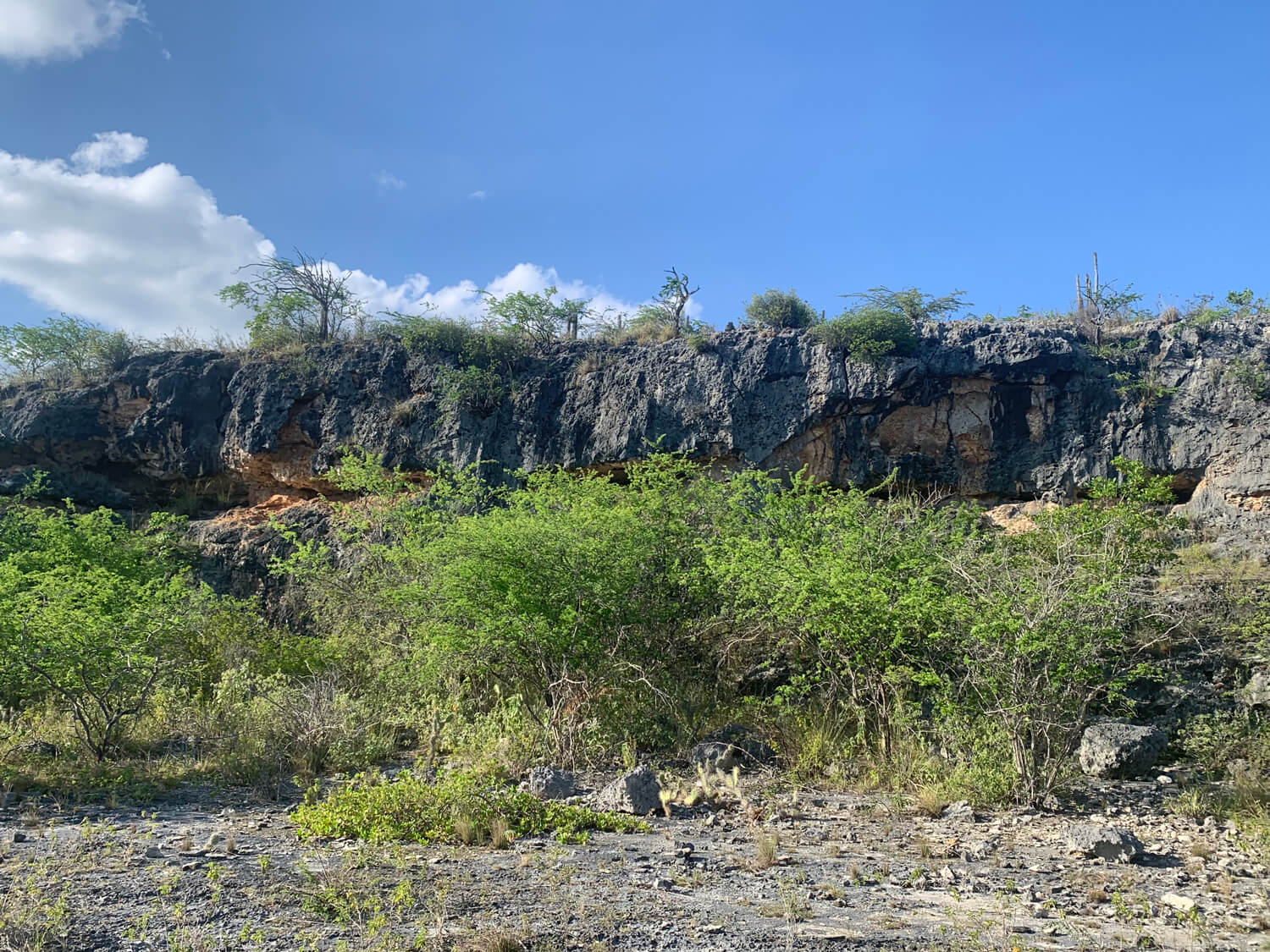 Drive around Bonaire safe and in style
Alcohol in Bonaire's traffic
Chances are you know the stories from "back in the day" on Bonaire; if you had one Amstel Bright too many, you just turned on your hazard lights and drove home at appropriate speed. Sounds funny, but this is definitely not allowed. On Bonaire, driving with alcohol is prohibited. The maximum allowed blood alcohol level is 0.5 promille.
Despite the fact that it is prohibited, it is socially accepted by the inhabitants of Bonaire to get behind the wheel with a drink too much. Therefore, be extra alert at night and adjust your driving style. Of course you do not drive and drink yourself.

If you are involved in an accident and the police determine that you as a driver have drunk too much, you are not insured. Not even in our cars.
Do you want to drive and drink anyway? Then use our BOB service! Our BOB will come to you and take you home safely in your own car. Ask about the possibilities.
Check Availability
Call us directly or send an email and receive a response within 24 hours!