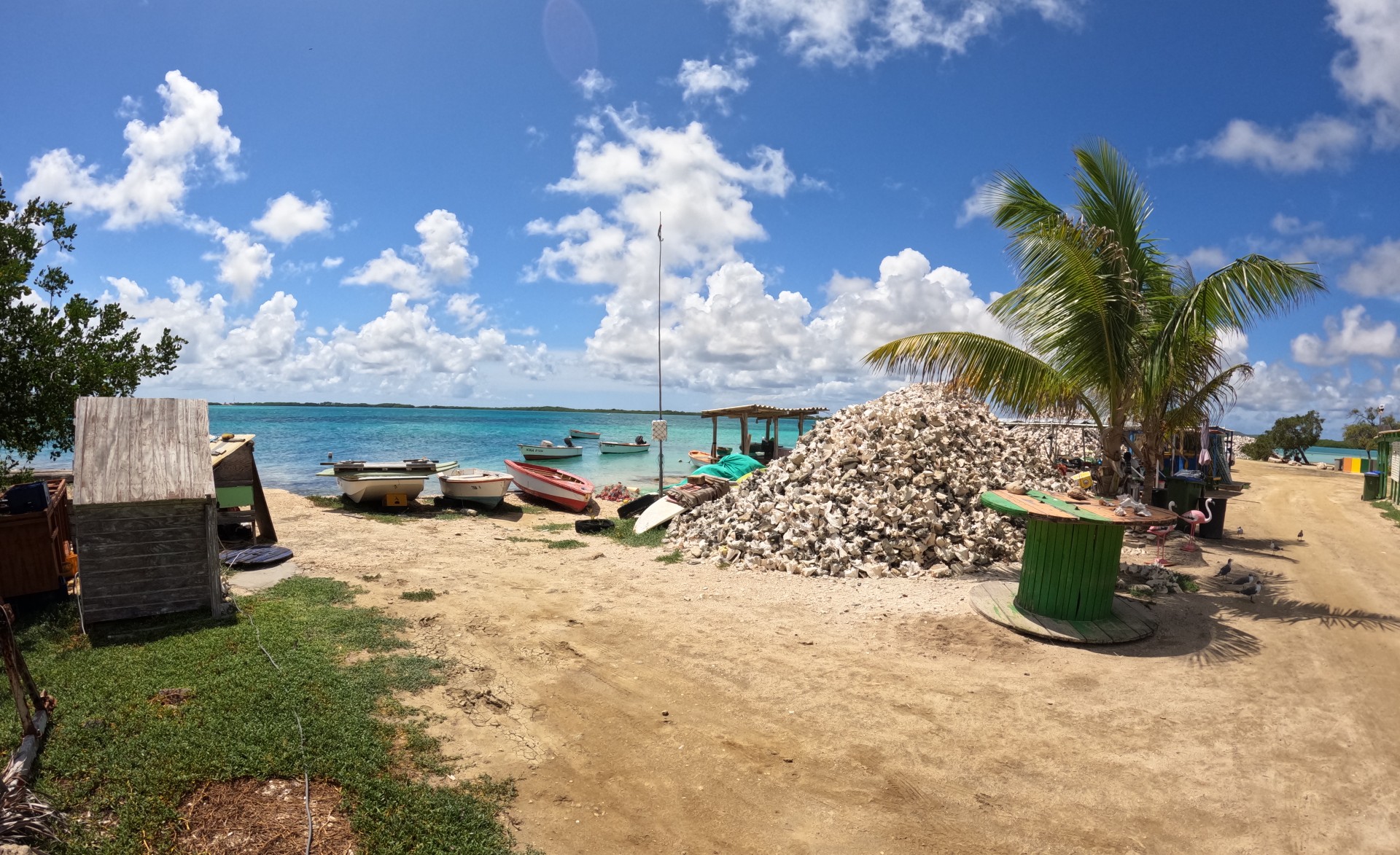 7x Bonaire's finest sandy beaches
Sandy beaches are not necessarily something Bonaire is known for. Much of the coastline consists of coral rubble and rocks. Fortunately, there are plenty of sandy beaches on Bonaire where you can spend time with your feet in the sand.  These are Bonaire's finest sandy beaches:
1. No Name Beach
A shame really, that this beach has no name. No Name Beach is the most beautiful beach on Bonaire. It is located on the north side of Klein Bonaire. Pure white, fine coral sand that contrasts with the azure sea as you are used to in the Caribbean.
Escape from civilization here. Apart from a BBQ place, some trash cans and a small canopy, there is nothing on this beach. So be sure to bring plenty of water and food.
No Name Beach can only be reached by boat. You can rent your own boat and dock at one of the buoys or take the water cab from various departure points. Book the water cab  easily online at the Caribe Watersports website.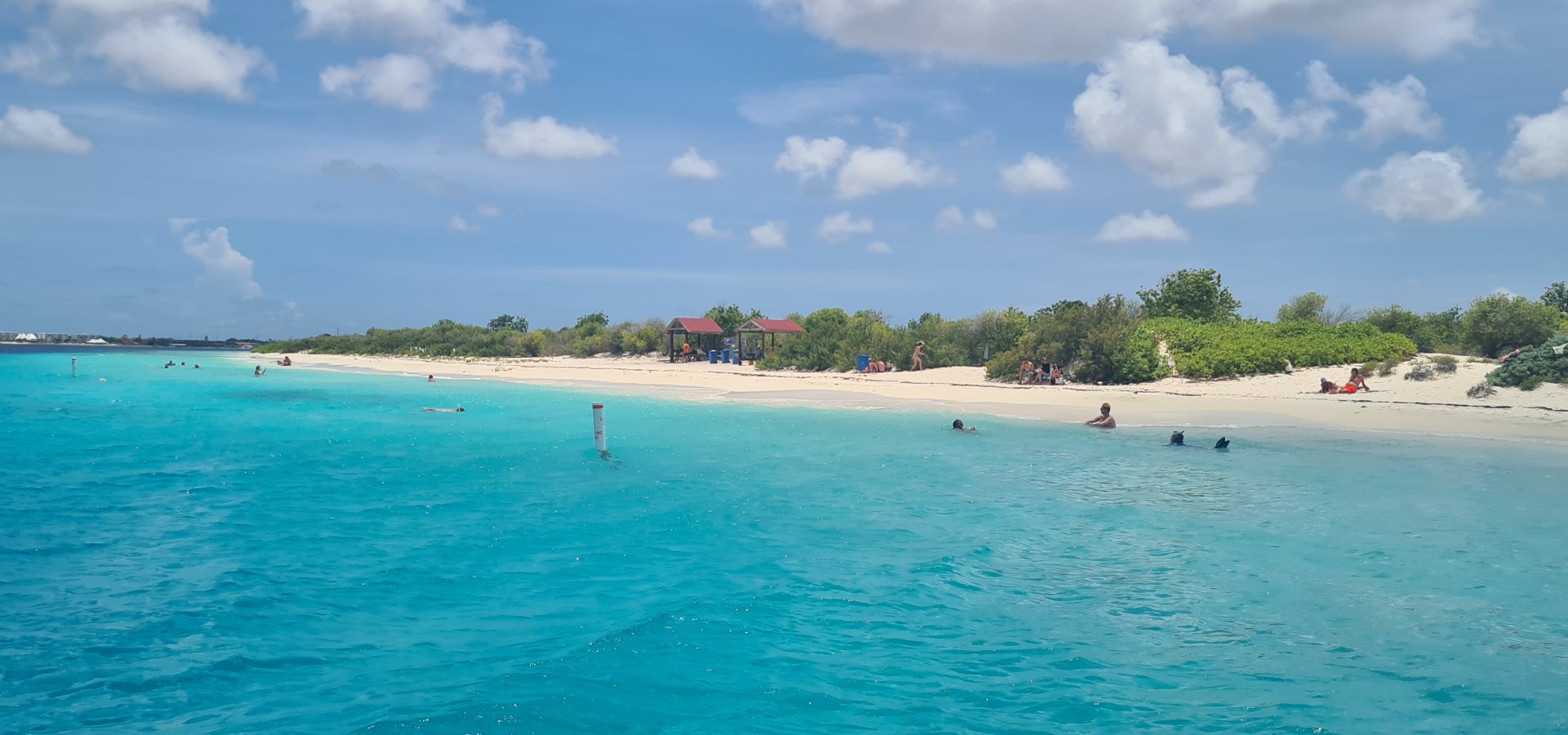 2. Te Amo Beach
Te Amo is the closest sandy beach to the centre of Kralendijk and therefore the most accessible. There are two  foodtrucks  where you can get food and drinks, there are shady spots and you can easily walk into the water where you can swim as well as snorkel. On this beach you will see many families and later in the day BBQ lovers. Watching the sunset at Te Amo is in our opinion a must during your stay on Bonaire!
3. Pink Beach
Pink Beach is the ideal beach to spot dolphins. Large groups regularly pass close to the shore towards the southern tip of the island. Do you see them coming? Then quickly grab your snorkel and dive into the water. With some luck, they will come and have a look at you. Because of its location, Pink Beach is often quiet and the view is beautiful; tall palm trees, white sand and clear blue water, we are already dreaming away…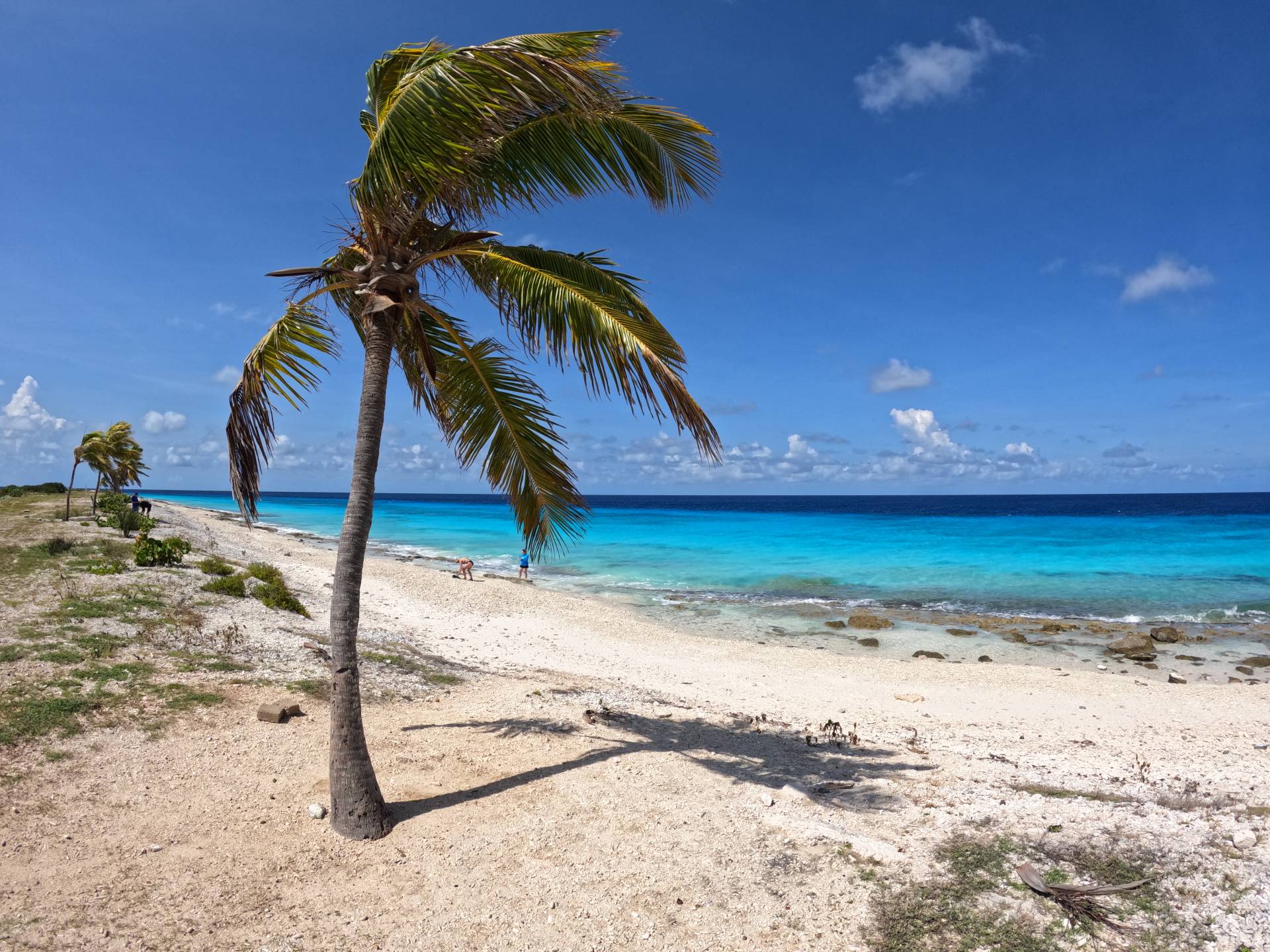 4. Boka Slagbaai Beach
The sandy beach of Boka Slagbaai is a fun day trip for the whole family. Spotting flamingos and other special birds, snorkeling, diving  and cliff diving; there is something for everyone. Boka Slagbaai is located in the Washington Slagbaai National Park with the same name. You have to put in some effort to get to this beach. In fact, Boka Slagbaai is the last stop on both routes through the park. Be sure to get to the beach on time because at 4:00 pm you will be asked to leave the park.
NOTE: To enter the Washington Slagbaai park you must have a nature tag. You can read all about this on our information page. With one of our Land Rovers or Subarus you drive comfortably and in style through the park.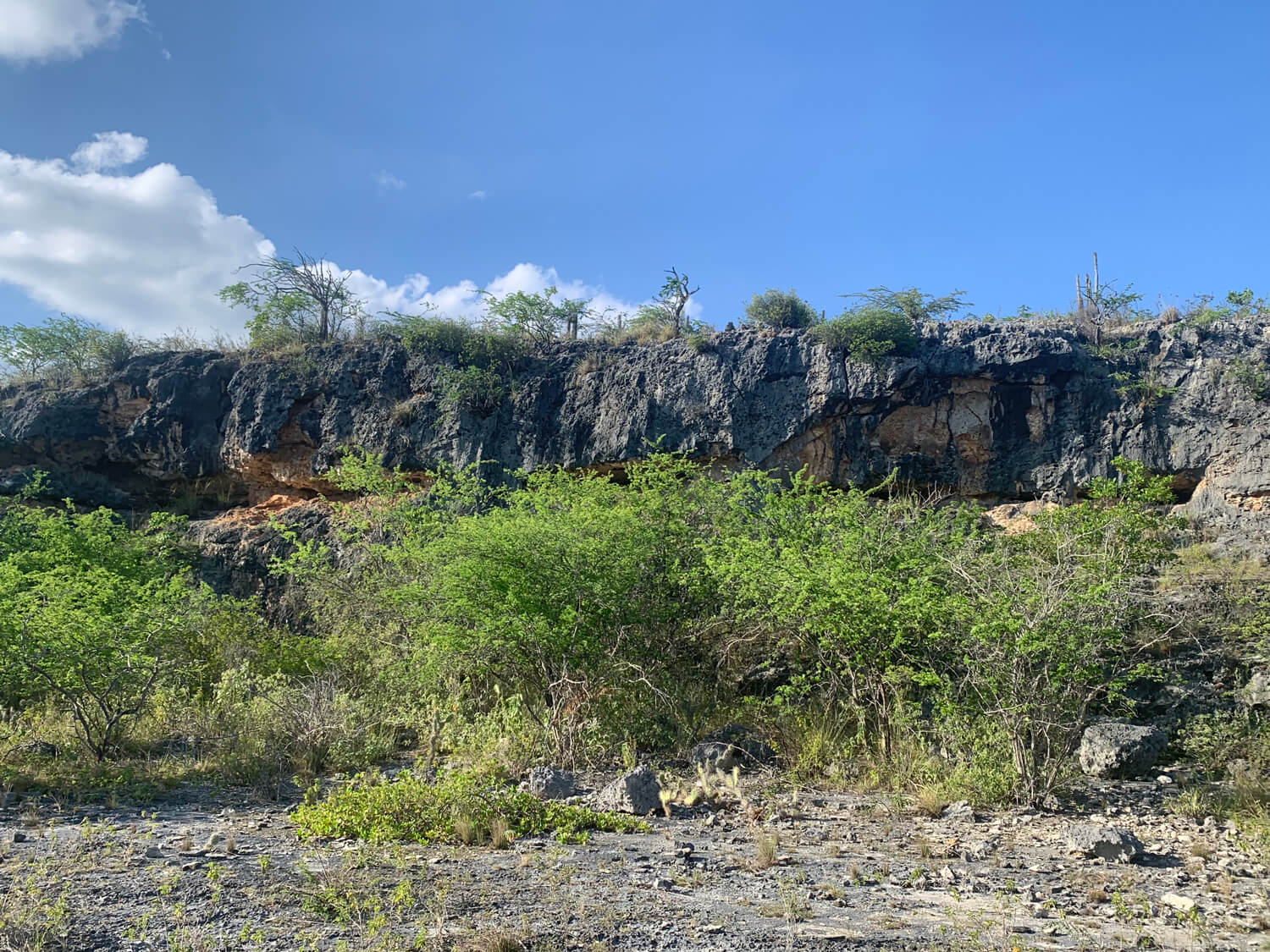 Get comfortable at the beach!
Did you know that all of our Subarus are equipped with beach chairs and luxurious hamam towels?
5. Lac Cai Beach
Like Donkey Beach, Lac Cai Beach is one of the favourite spots among locals for a relaxing Sunday. The route to this sandy beach is already worth it; it leads you right through Bonaire's mangroves, which provides spectacular sightseeing. The road is unpaved so make sure you have a good car. The bottom of Lac Cai consists largely of seagrass beds. Green sea turtles love it here. Chances are you will encounter them here while snorkeling.
6. Sorobon Beach
When you prefer to lie on a beach bed with a cocktail in your hand, Sorobon Beach is the place to be. This fine sandy beach is located on the south side of Lac Cai and consists of several beach clubs, windsurfing schools and a small fishing port. Our favourite spot on Sorobon Beach is the Hang Out Beachbar. With your bare feet at the bar and a glass of homemade sangria in your hand, watching the windsurfers; this is enjoyment!
7. Donkey Beach
Are you a beachgoer who prefers to sit in the shade? This is your beach. Donkey Beach is a sandy beach that stretches across from Flamingo Airport's runway. Scattered throughout the beach are small trees and bushes where you can hang your hammock or spread your rug under, protected from the bright sun. On Sundays, many families sit here enjoying their day off.
Check Availability
Call us directly or send an email and receive a response within 24 hours!